CURRENT SEASON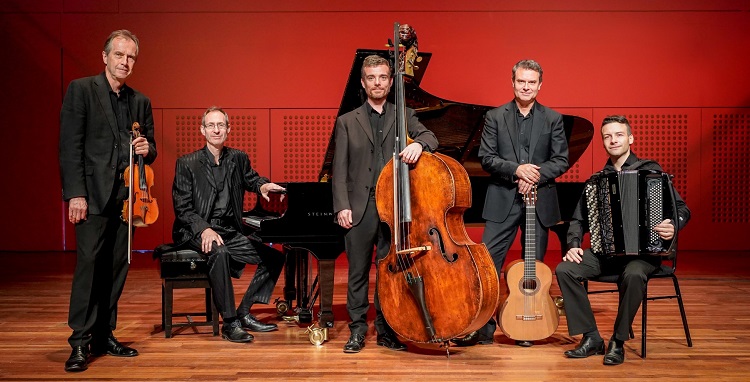 Wednesday 11 January 2023 8pm
Music for dancing from South America, chiefly celebrating the Argentinian composer, Astor Piazzolla, around whose Four seasons of Buenos Aires and Angel series the programme is built, together with instrumental solos from other members of the quartet.
We welcome back to Ilkley guitar virtuoso, Craig Ogden and accordionist Miloš Milivojević who, together with David Juritz (violin), David Gordon (piano) and Richard Pryce (bass) make up the London Tango Quintet. They bring 'passion, energy and the sort of virtuosity which never took itself seriously' to the rhythmic complexities of the music which arose in the dance halls of the lower-class districts of South American cities at the turn of the 20th century.

Piazzolla, the most celebrated composer and arranger of this genre, was a player of the bandoneon, the Argentinian concertina, who, after studies with Nadia Boulanger in Paris developed a more eclectic style called nuevo tango, incorporating characteristics from classical music and jazz, which has helped to spread this music around the world.