REVIEWS
DANIEL LEBHARDT piano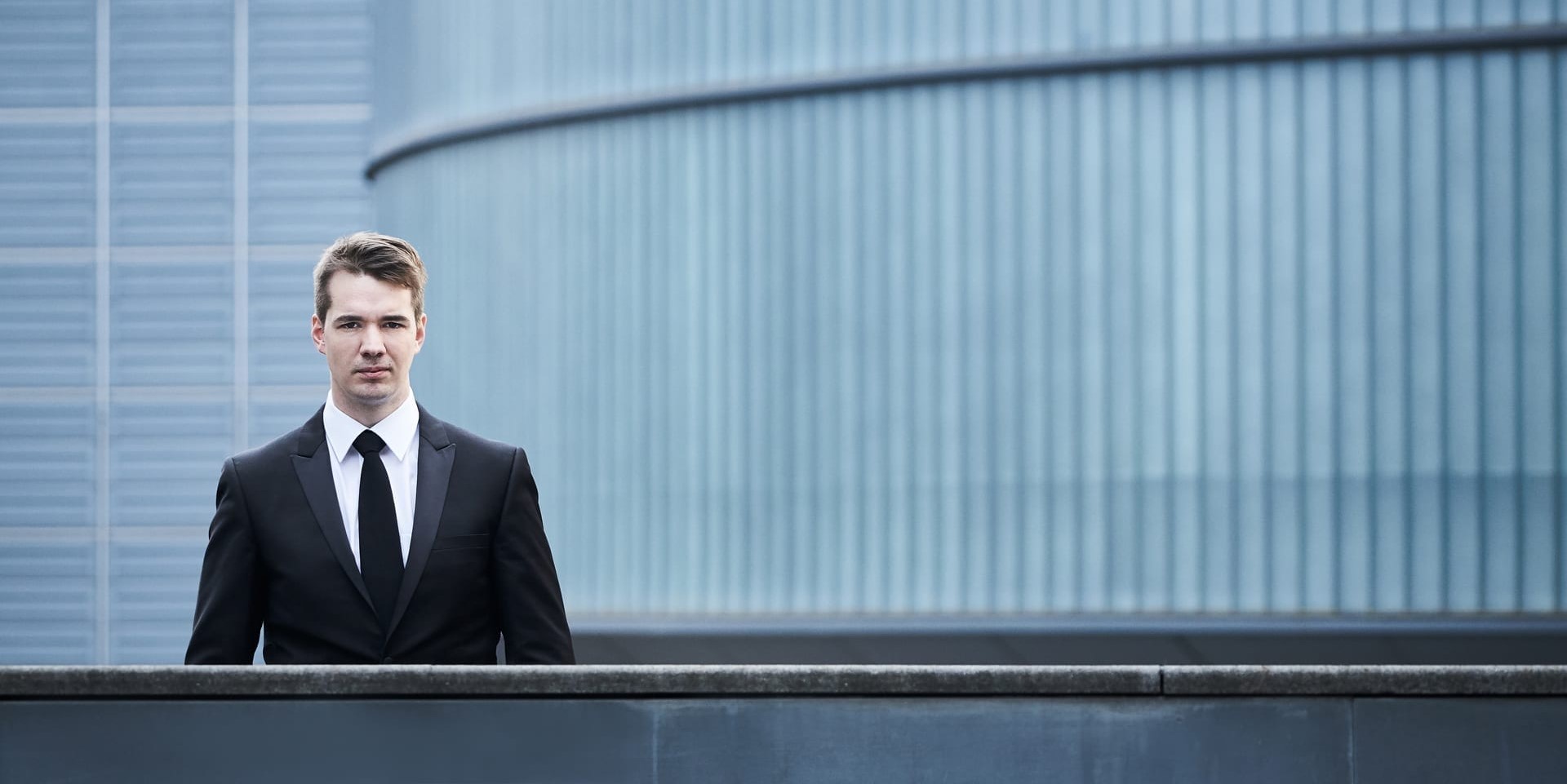 Wednesday 13 February 2019 at 8pm
Bach – Italian Concerto in F major, BWV971
Schubert – Drei Klavierstücke, D946
Beethoven – Piano Sonata in A major, op 2 no. 2
Rachmaninov – Piano Sonata no. 2 in B flat minor, op 36
Our original artist was unfortunately unable to perform at Ilkley on this night, however we gained the talents of the up-and-coming Hungarian pianist, Daniel Lebhardt to play.

In 2014 Daniel Lebhardt won 1st Prize at the Young Concert Artists International auditions in Paris and New York. A year later he was invited to record music by Bartók for Decca and in 2016 won the Most Promising Pianist prize at the Sydney International Competition.

This season Daniel will give debut recitals at the Lucerne, Heidelberger-Frühling and Tallinn International Festivals, and returns to Wigmore Hall and Merkin Concert Hall in New York. Other highlights include a return to Paris for a recital at L'Eglise Saint Germain as part of the Week-end à l'Est Festival, and Mozart's Concerto No. 21 at the Royal Festival Hall.

As a chamber musician, Daniel regularly collaborates with violinist Benjamin Baker and the Castalian Quartet.

Born in Hungary, Daniel studied at the Franz Liszt Academy with István Gulyás and Gyöngyi Keveházi and at the Royal Academy of Music with Pascal Nemirovski. He was selected by Young Classical Artists Trust (YCAT) in 2015 and is currently based in Birmingham, where he is enrolled on an Advanced Diploma in Performance at the Royal Conservatoire.

We trust you will give him a warm Ilkley welcome!


"He brought narrative sweep and youthful abandon to the piece, along with power, poetry and formidable technique…"
Anthony Tommasini, New York Times
REVIEW BY Chris Skidmore
Keyboard pyrotechnics at the Ilkley Concert Club
The young Hungarian pianist, Daniel Lebhardt, was a late replacement for last Wednesday's recital at the Ilkley Concert Club. His playing was full of youthful fire and enthusiasm but with the pianistic pyrotechnics always at the service of the music. The packed audience in the King's Hall did not take long to decide that his growing reputation is well deserved and by the end they had thoroughly taken him to their hearts.
Read More
Daniel started with a performance of Bach's Italian Concerto which was thrilling in the speed of its outer movements but retained the proper elegance of the central arioso. Lebhardt also excelled in bringing out the different voices from within Bach's complex counterpoint. This was followed by Schubert's delightful Drei Klavierstücke, a set of Impromptus left unfinished at his death. The three pieces were given appropriate characters with contrasting light and shade in the different sections including some beautifully hushed quiet passages. The first piece was full of brio in the allegros with a meditative central section; the second had an elegant lilt in the barcarolle and urgency elsewhere without losing the essential lyricism; the third was almost Beethovenian in the intensity which Lebhardt gave to its syncopations.
Beethoven followed after the interval with the second of his early op. 2 sonatas, full of echoes of Haydn and Mozart but with harmony and drama typical of Beethoven. This is young man's music and Daniel Lebhardt's playing was beautifully judged – crystal clear runs and a wonderful legato  – and, in the slow movement, the constantly returning rising bass figure precisely picked out.
But the highlight of the eveniing was Rachmaninov's second sonata, all its technical challenges and fearsome pianism  carried through with exceptional skill and complete dedication.  There was much to wonder at – sometimes giddying speed, chords of enormous power, but always room for contrast and the coaxing out of those melodies for which Rachmaninov is famous. Loud and insistent applause rightly followed and was rewarded by an equally entrancing performance of the G sharp minor Prelude.
CJS
Show Less
RECOMMENDED RECORDINGS BY Raymond Waud
Bach  Alfred Brendel plays the Italian Concerto, the Chromatic Fantasia & Fugue plus other shorter Bach works on Philips 475 7760 (medium price). This is a very satisfying CD.
Schubert  A 2 disc budget price set from Decca 438 7032 has Alfred Brendel, at his very best, with Piano Sonatas Nos. 19, 20 & 21 completing the set. Also recommendable is Paul Lewis on Harmonia Mundi HMC 902115/6 (2 discs at medium price). Piano Sonatas Nos.15, 17, 18 and 4 Impromptus complete the package.
Beethoven  One of the most recommendable sets of all the Beethoven Piano Sonatas, which also includes the Bagatelles, comes from Stephen Kovacevich on Warner Classics 9029586922 (around the price of 1 full price CD). Jenó Jandó on Naxos 8.550150 (medium price) gives "no frills" performances of the first 3 Sonatas which I find very satisfying.
Rachmaninov  The two Piano Sonatas are superbly performed, with excellent sound quality, by Xiayin Wang on Chandos CHAN 10816. Konstantin Scherbakov completes an excellent alternative with the Chopin Variations and Morceaux de Fantaisie on Naxos 8.554669 (medium price).
Raymond Waud