REVIEWS
BENJAMIN GROSVENOR – Piano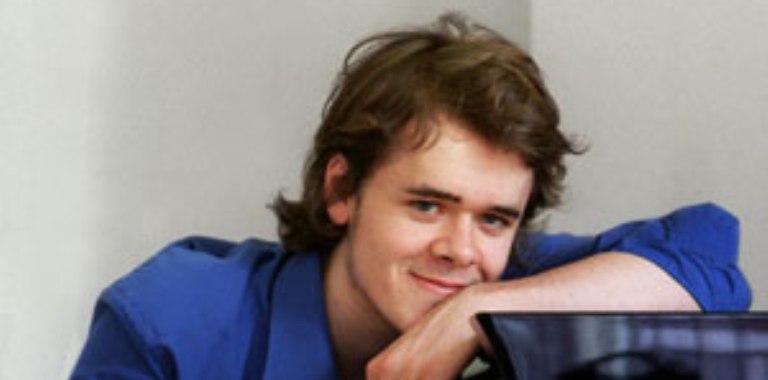 Wednesday 5th October 2011
Bach – Partita No. 4
Beethoven – Sonata No.30 in E, Op.109
Albeniz – Iberia, Book 1
Chopin transcribed Liszt – My Joys. & The Maiden's Wish
Liszt – En reve
Liszt – Rhapsody Espagnole
Keyboard Final Winner in the 2004 BBC Young Musician Competition at the age of 11, Benjamin has become an internationally regarded pianist performing concerti with renowned orchestras. This summer he will become the youngest-ever soloist in the history of the Proms when he plays Liszt's Second Piano Concerto on the opening night. Benjamin has been enrolled into the BBC's prestigious New Generation Artists programme; each year this gives a small number of musicians from around the globe the chance to perform in live and studio concerts, in solo recitals and in concerts with BBC orchestras.
REVIEW BY GEOFFREY KINDER
A Superb Start to the Ilkley Concert Club Season
My review of the final concert of the last season ended, 'Wow!' And this one merits the same reaction. The young pianist appeared twice in this year's Proms playing concertos by Liszt and Britten with total assurance; so we had no doubt that he would be up to the demands of the more virtuosic music by Albeniz and Liszt in his programme.
Read More
More remarkable was his approach to the less showy music that began the concert, starting with Bach's Fourth Partita in D major. Throughout, the crystalline clarity of his playing ensured that we heard all the detail in the part-writing, especially in the florid introduction to the Ouverture and in the final Gigue which was despatched with huge panache. There was expressiveness too and he was not afraid to use the resources of the modern grand piano to phrase the flowing beauty of the Allemande and the pensive Sarabande in a way that the harpsichord would not be able to. If there is a heaven then surely Bach is there and he would have approved.
Beethoven was a master improviser and Grosvenor brought out the improvisatory quality of the first movement of Sonata in E major op.109. The scherzo had all the power it required. In this music there is so much more than mere notes to conquer and for a young pianist, approaching 'late' Beethoven must seem daunting, but the impressive performance of the wonderful variations that followed showed mature understanding.
Playing three movements from Albeniz's Iberia he transported us to Southern Spain with its sensual languor, the sounds of guitars and heady excitements of a religious procession all vividly portrayed. Liszt's over-elaborate transcriptions of Chopin songs were deftly played and his flashy Rapsodie Espagnole was performed for all it was worth, (and more!) The audience loved it.
As an encore he gave us Sousa's Stars and Stripes, playing it even faster and more accurately than Horowitz the arranger did. If you want proof Google Stars and Stripes Horovitz. Wow!
G.K.
Show Less
RECOMMENDED RECORDINGS BY RAYMOND WAUD
Bach
The most economical way to purchase one of the best performances is on Sony 88697226952 (medium price), where Murray Perahia plays Partitas Nos. 2-4.
Read More
Beethoven
Mitsuko Uchida's highly acclaimed CD of the last 3 Sonatas is on Decca 475 6935 (full price). A good budget alternative is provided by Jeno Jandó on Naxos 8.550151.
Albéniz
Alicia de Larrocha's earlier, and more desireable, recording is available either on EMI 361 514 2 (2 CDs at medium price) coupled with Granados, or on an 8 CD set, costing slightly more than I full price disc, as EMI Icon 629 486 2 containing more Spanish piano pieces.
Chopin/Liszt & En Rêve
Benjamin Grosvenor's new disc covers these items admirably on Decca 678 3206 (full price). The couplings are Chopin pieces and Ravel's Gaspard de la nuit.
Liszt Rhapsodie Espagnole
There is an excellent cheap version, including other Liszt pieces, played by Stephen Hough on Virgin 562 480 2. However, an all Liszt 5 CD set performed by György Cziffra on EMI 648 351 2 (5 CDs for the price of 1 full price CD) has more passion and fire. The box contains all the Hungarian Rhapsodies and the Transcendental Studies.
Raymond Waud.
Show Less