REVIEWS
ENSEMBLE 360 – oboe, strings and piano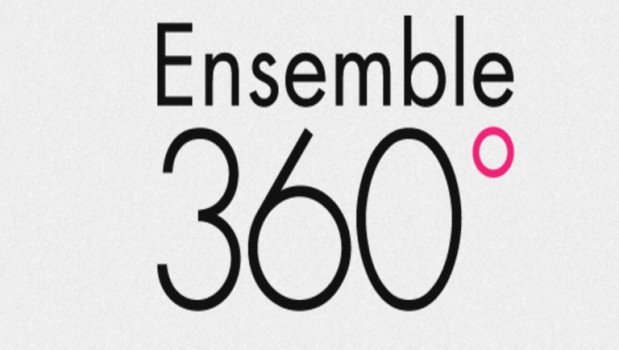 Wednesday 6th May 2015
Mozart – Oboe Quartet in F K370
Klughardt – 5 Schilflieder op. 28
Johann Strauss II arr.Berg – Wein, Weib und Gesang op. 33
Schumann – Piano Quintet in E flat major op. 44
REVIEW BY GEOFFREY KINDER
The Triumphant Return of a Yorkshire-based Super Group
The final concert of the series was 'as good as it gets'. Why? First of all the programme, so cleverly put together, mixing familiar with quite unknown repertoire and adding to the menu the 'mit schlag' of a Viennese waltz. The group fielded six players, oboe, string quartet and piano, and made the most of the instrumental permutations this allowed. Two of the players gave lively introductions to the music we were to hear, an additional pleasure.
Read More
They'd been to Ilkley exactly five years ago, and opened this programme as they did previously with Mozart's Oboe Quartet. I wrote then 'Oboist Adrian Wilson, played his often perilously high-lying part with all the grace and ease that the piece demands'. Same again this time, only even better, as was the supporting string trio, ably led by Benjamin Nabarro (who'd also led the 2010 performance). Welcome back.
In Klughardt's Schilflieder for oboe, viola and piano Adrian shared the limelight with viola-player Ruth Gibson, giving her a chance to shine. She made the most of her opportunities playing with alluringly rich tone. Pianist Tim Horton was superb; the part is often busy and in less sensitive hands could easily overwhelm his colleagues, but no fear of that here. Courageous to programme such a substantial rarity.
Alban Berg's arrangement of Strauss's Wine, Women and Song was played with true character. Second violin Claudia Ajmone-Marsan's body language showed how important that unique 'lift' on the second beat of the bar is in this music. The printed parts are a nightmare to negotiate, so congratulations to the pianist's page-turner for her reliability!
Schumann's Piano Quintet is a great favourite of mine and I've never heard it played better. It received a thrilling performance with huge rhythmic vitality, bringing out both its exuberant and occasionally melancholy moods superbly. Cellist Gemma Rosefield's lyrical playing of the first movement's big tune was a delight. The Ensemble's sense of joy in making music together communicated powerfully. Please come again soon!
G.K.
Show Less
RECOMMENDED RECORDINGS BY RAYMOND WAUD
Mozart
There are many excellent recordings of this work, but I have chosen a modern performance as first choice with a slightly older one as alternative. Alexei Ogrintchouk (oboe) and others play the Oboe Quartet, Oboe Concerto and an arrangement of Violin Sonata K.378 for oboe & piano on BIS 2007 (full price SACD/CD). The alternative is on the budget Helios label-CDH55390, where the Gaudier Ensemble play the Oboe Quartet, Horn Quintet and Piano & Wind Quintet on a well-engineered disc.
Read More
Klughardt
A fairly recent recital disc by Albrech Mayer on both oboe and cor anglais, includes the Klughardt piece and works by Schumann, Herzogenberg, Steinmetz, Becker and Weismann. The recording quality is excellent on Decca 478 3564 (full price).
Strauss/Berg
The Thomas Christian Ensemble play arrangements of Strauss Waltzes on MDG 6031590 (full price).The performances are a delight and sound quality is very good.
Schumann
As with the Mozart work there are many fine recordings, but a recent one which has greatly impressed is by Joyce Yang (piano) and The Alexander String Quartet, on Foghorn Classics 2014 (full price). The coupling is the Brahms Piano Quintet. A well-recorded alternative at budget to mid-price is on Naxos 8.572661, where the Fine Arts Quartet with Xiayin Yang (piano) play Schumann's Piano Quintet, Piano Quartet, and Fairy Tale variations.
Downloads of all the above should be available.
Raymond Waud.
Show Less