CURRENT SEASON
GOULD PIANO TRIO with ROBERT PLANE clarinet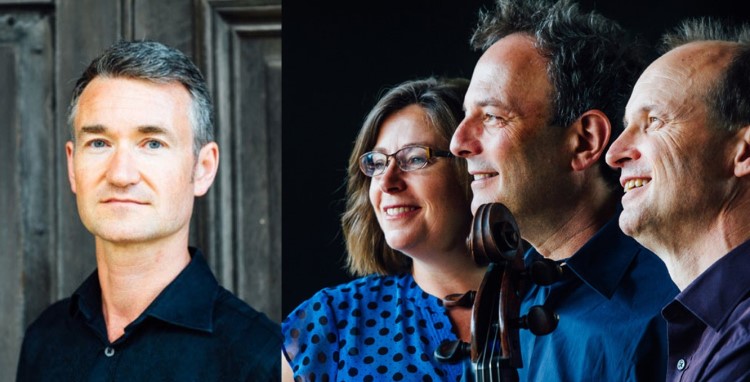 Wednesday 13 April 2022 8pm
Mozart        Piano trio in G major, K564
Ravel           Piano trio in A minor
Messiaen   Quartet for the End of Time
The Gould Piano Trio has been at the forefront of the international chamber music scene for over a quarter of a century, having an equally long partnership with highly acclaimed clarinetist Robert Plane. Now comprising violinist, Lucy Gould, cellist, Richard Lister, and pianist Benjamin Frith, the Goulds — and Robert — have a warmly sympathetic artistic rapport, strengthened by ties of family and friendship.

Mozart's last piano trio, probably written for amateur players, is elegant and charming. This is followed by Ravel's only trio, written in a mad hurry in anticipation of war service in 1914, but a true sonata for three instruments on a classical model.Messiaen was a prisoner of war in 1941 when he wrote the quartet for his fellow prisoners to perform. Written in Messiaen's highly individual style and inspired by a passage from Revelations, this piece is not what we expect of a quartet: only four of its eight movements use all four instruments,
others are solos, duets or trios.